11 Great Mac Hacks You Need to Try
Do You Want to Make the Most of Your Macos Experience?
Macs are some of the most popular laptop devices worldwide, with over one hundred million active users. Though smaller compared to Microsoft, Apple Macs are strong competitors in the industry. These laptops feature an intuitive user interface.
Many new Mac users may not be aware of its features due to the simplicity of its UI design. However, your Mac laptop or Mac computer contains many useful tricks.
In this article, we cover eleven Mac hacks that you need to know. Read on to discover how to boost your experience when using a Mac.
1. Take Focused Screenshots
Your Mac device offers several methods of taking screenshots. You can take a basic screenshot on your Mac by pressing the combination Command + Shift + 3. However, you can take this a step further.
To take a trimmed screenshot, press Command + Shift + 4. Doing this will display a crosshair icon, which you can drag across your screen. With this command, you can select which part of your screen you want to take a screenshot of.
2. Spotlight Search
Spotlight search is one of the handiest Mac hacks on this list. This is a versatile tool that you can access by pressing Command + Spacebar. With Spotlight Search, you can conduct simple calculations.
You may also use this to convert currencies and measurements. You can also use Spotlight Search to look for a file or document on your device. If you have an upcoming flight, you can use Spotlight Search to track it.
You may even quick-start an application through Spotlight Search. To find all the possible commands, go to your System Settings and look for Spotlight.
3. Safari
Safari is Apple's built-in internet browsing app. Apple improves Safari with every new Mac device launch. The new Safari is now faster, thanks to Apple's M1 processor.
Safari now also offers a customizable start page a fresh tab design. You can also leverage the New Safari's built-in enhanced search option. This is great for multitasking if you often have many tabs open at once.
If you don't like Safari, you can always download a different browser app. Firefox, Vivaldi, and Internet Explorer are great alternatives. Click here to find an Internet Explorer download for Mac.
4. Intuitive Touchpad
Macbook's touchpad is one of your most powerful tools. Pinching with two fingers on your touchpad will allow you to zoom in and out of a browser or file. You can also get quick definitions by hovering your cursor over a word.
Then, tap on the word with three fingers. This will highlight your selected word and display definitions. You can also find results from Wikipedia and Siri Knowledge depending on the word.
You can also use the touchpad to go forward or backward in browser history. While on a browser, place two fingers on the pad and swipe left. This will take you back to your previous tab.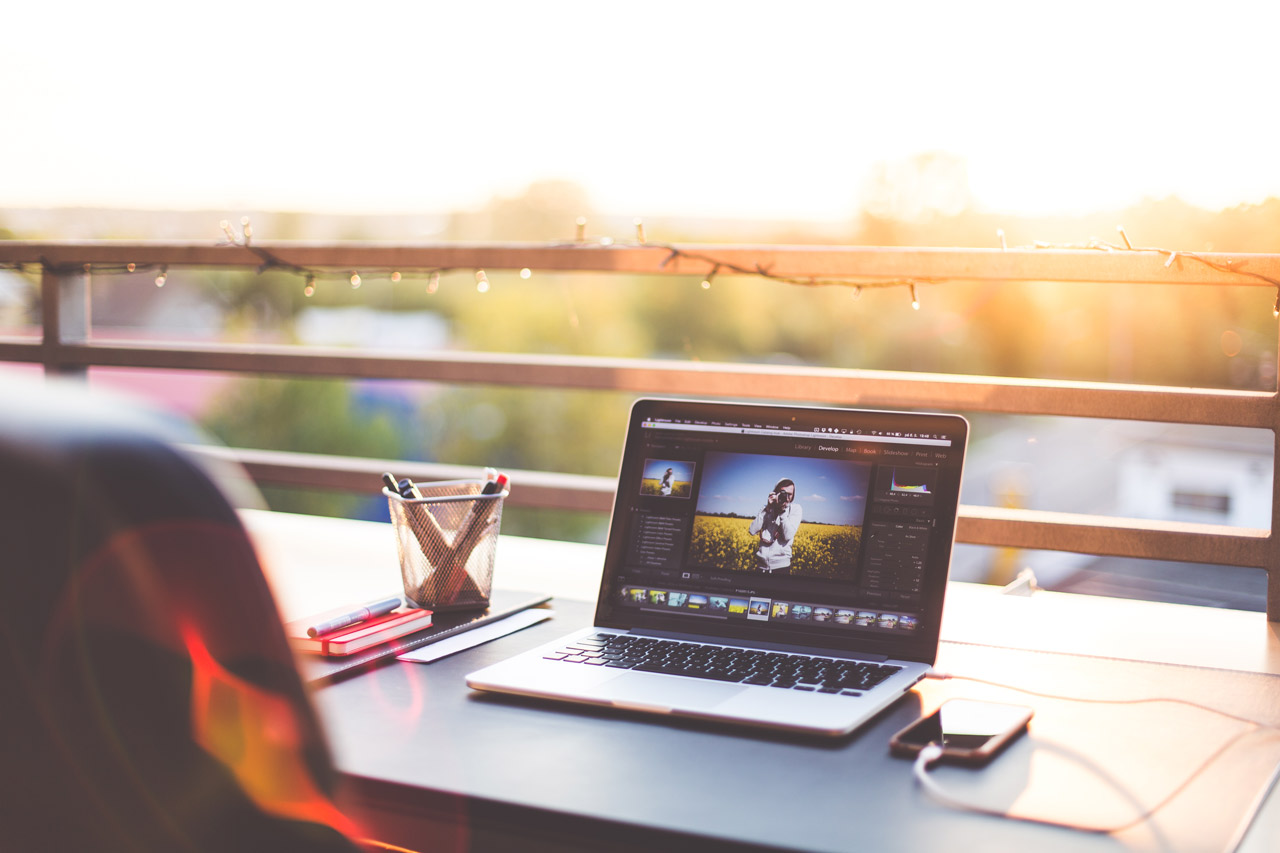 5. Use Multiple Desktops
Your Mac allows you to create multiple desktops for multitasking. You can create more desktops on your device by selecting the + button on an app. You can view Mission Control by selecting the Control + Up arrow key.
You may also do this by placing three fingertips on your touchpad and swiping up. You can cycle between your open desktops by swiping left or right.
6. Split Screen
Split Screen allows you to use two applications or windows side by side. This feature is great for multitasking if you want to avoid distractions. You can make a split-screen view by going to mission control.
Select Control + Up or swipe up on your touchpad with three fingers. Then, select a window and drag it into another open window. This will combine the two windows, giving you a split-screen view.
You can resize the windows by selecting the vertical icon between two windows in a split view. Drag this icon to fit your screen as your desire.
7. Sign Important Files and Documents
Your Mac allows you to sign documents through the Mail or Preview app. This saves you time by preventing you from printing and scanning back in a PDF file. Go to your taskbar and select Tools > Annotate > Signature.
To place your signature on a file, hold a copy of your signature on a white sheet of paper to your camera. You can also sign in on your device's trackpad. Save this signature to your device for future use to save time and effort.
8. Add Accented and Foreign Characters
Mac provides users an easier way to add accented and foreign characters. To use these characters, look for the simple version of the letter you need. Hold the key of this letter down.
Your Mac will display a small pop-up box. From here, you can select the character you want to apply to your text.
9. Dictation
Dictation is one of the most useful yet underrated features of Mac. You may find your device's voice control option in your System Preferences. Select Accessibility and enable voice control.
From here, you may view the list of commands that your device already responds to. You may also add new commands and limit these to work on a specific app.
10. Type Emojis
If you're an iPhone or iPad user, you may be familiar with Apple's emoji library. You can also access these emojis on a Mac device. To open the emoji toolbar, use the shortcut Command + Control + Spacebar.
11. Rename Group Files
If you often work with many documents, you can rename these files in groups for easier organization. Click and drag to select multiple files. You can also select group files by holding down the Shift key as you select.
After highlighting your desired files, right-click and select Rename X Items. Input a name, and your Mac will rename these files in a single click.
Try Out These Mac Hacks on Your Device Today
Now you know some valuable Mac hacks to get the most out of your device. If you're a new user, these tricks can help you enjoy the Mac experience more.
Want to learn more about your new Mac device? Check out our other blog posts for more macOS guides.