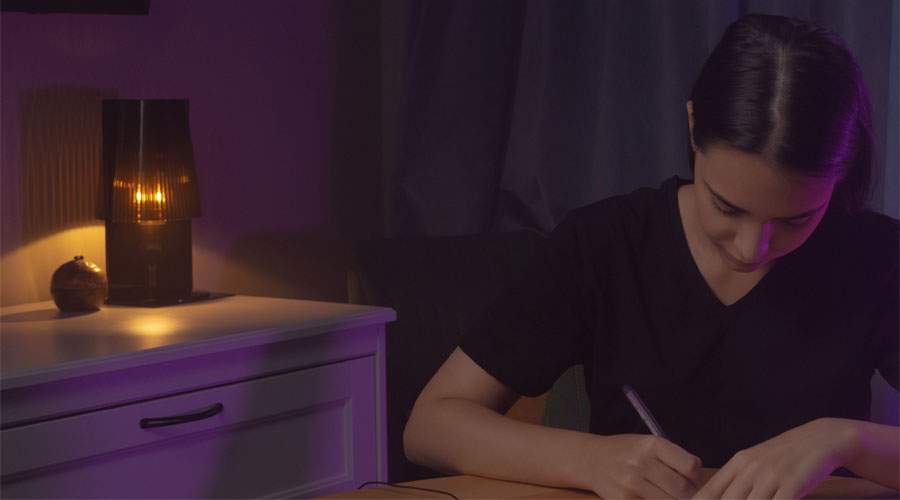 Why Ad Maker Is Important For Business Campaign
Advertising plays an integral role in marketing by spreading information and awareness and boosting the sales of a product, service, or brand. The digital era that we live in today has created so many avenues for business campaigns, the ad maker being one such sensational tool.
If you look at the different types of advertisements, a visual campaign makes a long-lasting impression on a viewer's mind. An advertisement must have attractive pictures, videos, and animation that can instantly attract the audience's attention and capture their interest without fail. In this article, we take you through the relevance of ad makers in promoting your business and how effective they can be in your turnover.
To form a visual connection with the audience, you need an impactful video with captivating themes, pictures, and graphics. The internet spoils you with choices when it comes to an ad maker tool, with plenty of options available, each of them with various features. These tools are a treasure house of images, videos, and fonts that you can choose based on your requirement. You can also apply multiple filters, incorporate music, and make your advertisements as striking as possible.
These user-friendly tools can be figured out quickly by a layperson through trial and error, without any formal training or hand-holding support; all you need is a bit of creativity. Here are some excellent reasons you should include an ad-maker tool in your business campaign.
1. Better Reach
While print media and television target a specific audience, digital media is for all. Most of us wake up to social media messages and hot news on our phones. Hence, digital ads have become an unavoidable part of everybody's routine. Ad maker help you create eye-catching ads for your business that can easily be shared amongst people. They can impact the viewer's judgment, change their perceptions and even lead to impulsive buying of products.
2. Easy to Use
You don't need to be tech-savvy to figure this out since most ad-makers are simple with uncomplicated instructions. With so many ad-maker tools available, you can always opt for one that has the most convenient mechanism. With familiarity, just like any other app, producing ads through an ad-maker will become child's play. It helps you create ads effortlessly with a professional touch within a short time. All you need to do is pick the right template, add your company logo, include some effects and features, and modify to achieve a captivating video ad.
3. Planning Events
When you advertise with an event or advertise for an event, online video ads bring in a higher response rate, regardless of an online or physical occurrence. It helps estimate the number of people joining; like a chain reaction, the numbers will keep pouring in, leading to a good turnout, making the event highly popular, thus becoming a successful marketing campaign. With more and more people sharing the details, the world gets to know about the event.
4. Enhance Brand Awareness
Online ad makers can assist in making persuasive, extraordinary digital ads that will help build a strong, bold, class apart brand, superior to its competitors. Through consistent online campaigns, brand awareness can be improved. Video ads are engaging, easy to access, and can be instantly shared and hence brand awareness increases. Visual images greatly impress upon the mind and become easy to recall, thereby influencing the audience's buying decision.
5. Myriad Features
Numerous beautiful templates, the library of images and vector icons, filters, and effects in an ad-maker tool enable you to create appealing customized marketing videos that stand out. With various fonts, colors, and animation attributes, they can assist in making high-resolution videos in just a few steps. Accessible ad-makers cater to non-professionals who can create great work with just a few clicks and are perfect for marketing managers, small or new business enterprises, and ad agencies.

6. Behind-the-scenes Moments
You can even include behind-the-scenes videos that add a personal and genuine feel to the ad. The tools available with an ad maker allow you to weave in candid scenes about your company, like training programs, festive parties, and picnics. These undirected aspects give a human touch to your ad, thus helping people relate to the brand quicker; making it more convincing. The authentic, candid moments can make people feel privileged to watch intimate company happenings, and people better understand the humans behind it all. It encourages trust and relatability and builds a deeper connection.
7. Drive Organic Traffic
An ad maker can help you create banners and produce compelling videos that appear organically in the search results. A good ad maker tool will assist you in formatting the video with appropriately sized images and accurate placement. The embedded videos in your pages can be shared through other social media platforms. As a result of all this, it will ensure millions of viewers watch your ad resulting in a successful marketing campaign.
8. Storytelling Format
It is said, "A picture is worth a thousand words". A video ad is a series of pictures that conveys more information than a print ad or an image. Ad makers enable you to weave stories together, giving a complete idea of the product and the brand, with sufficient details in a short time, without letting the viewer run out of patience. All you need to do is choose the most suitable template, add images, and edit precisely to produce powerful ads effortlessly.
9. Innumerable Sites and Apps
Once you create your video ad, an ad maker helps you share it on as many platforms as desired by changing the video dimensions to adapt to the specific requirement on each forum. As you post the video on social media sites like Instagram, Twitter, Snapchat, Google Display Network, and Facebook, your brand gets further visibility resulting in higher promotion and sales.
10. Budget-Friendly
Creative, catchy, and impressive ads that entice the viewers can be produced through ad maker tools without pinching your pocket. Most ad maker tools are available for free online, and hence they are an economical way to access a large audience. When investing heavily in ad campaigns, ad makers are a pocket-friendly option that allows you to promote your brand in a short time with ease.
Conclusion:
When technology has taken over and the world has moved to digitization, you need to use digital tools best as an entrepreneur or a marketing agent. An ad maker tool helps you create great ads that improve brand awareness and assess the videos' impact on the audience. It tells you whether the ad is well-liked and accepted by the viewers; else, you could always incorporate changes to make it a winning ad.